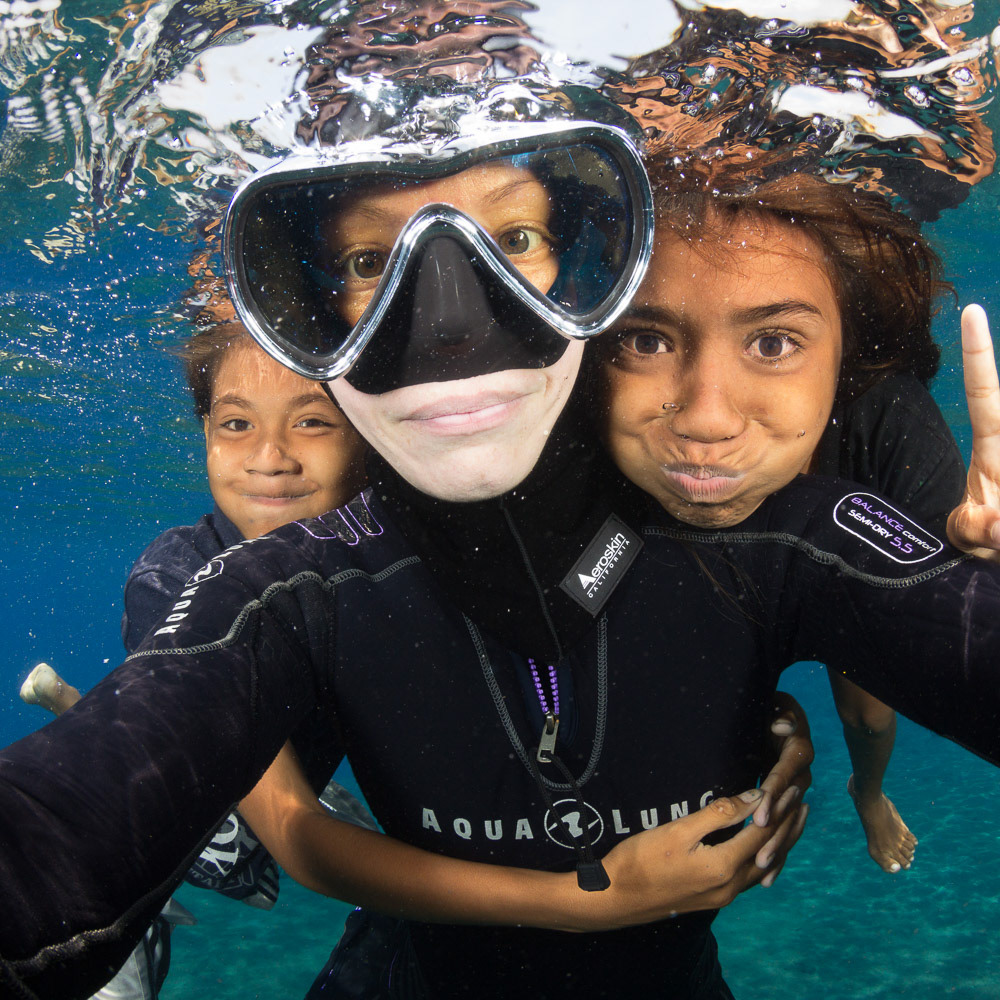 Like most kids who grew up in the suburbs, I spent the better part of the 80's outside. I frequently scaled the maple tree in my front yard, barefoot, and with limited supplies. I navigated my way through the neighboring tree-lined territories and spent hours on end daydreaming in my fort. And each day, as the sunlight began to wane and the lightning bugs emerged, a solemn feeling took hold as I was summoned inside. 
But, most of all, I relished the freedom my backyard provided me. I had trouble letting go of that freedom, but I never stopped exploring in one way or another. I traveled across the country with my family, and was fortunate to witness the grandness of our National Parks. The landscape and animal images I had plastered across my bedroom walls were no longer a mirage. Nor were they someone else's images—they were finally my own.
My childhood heroes—two field biologists, Mark and Delia Owen's—had spent the better part of a decade living in Botswana's Kalahari desert. From their makeshift camp, the husband and wife team researched brown hyenas and wrote about their ongoing adventures in a land of large predators. Their story, captured in The Cry of the Kalahari, mesmerized me.
I took my love and fascination of the natural world to new levels with a move to Southeast Asia. There, I fell deeply for all things ocean-related. And while Jacques Cousteau should have been my inspiration, it was his French cameraman, Didier Noirot who really drew me into the silent world. Watching behind the scenes footage of him shooting bait balls and crocodiles had me yearning to live a different life, one of adventure, passion, and inspiring others.
With a camera in hand on my first dive, I knew I had found my calling.
The Other Art Fair, Brooklyn, New York USA, 05.02-05.05.2019
Novado Gallery, Jersey City, New Jersey, USA 07.11.18 - 08.23.18
Siena International Photography Awards 3rd Edition, 2017 — Remarkable Artwork, Fragile Ice category, Siena, Italy
52nd Wildlife Photographer of the Year 2016 — Finalist in the Impressions Category, London, England 
Elysium Artists for the Arctic Exhibit 2017 — Featured work in "Elysium Artists for the Arctic" group exhibition | Ion Art Gallery, Singapore
Elysium Artists for the Arctic — Featured work in coffee table book
COP 21 Paris Summit 2015 — Featured work in a group exhibit at the Climate Change Conference in Paris, France
Credit Suisse April 2017 — Featured work in Earth Day Exhibit, Doing Well, By Doing Good, Wroclaw, Poland
Awarded Image from 52nd Wildlife Photographer of the Year was part of the following group exhibits in 2017
UK
The Beacon Museum, West Strand, Whitehaven, Dibonds, 16.11.16 - 03.01.17
Ipswich Art School Gallery, Ipswich, Dibonds, 12.11.16 - 15.01.17
Bristol Museum and Art Gallery, Queen's Road, Bristol, Dibonds, 12.11.16 - 05.03.17
Nature in Art, Wallsworth Hall, Twigworth, Gloucester, Dibonds, 17.01.17 - 12.03.17
Guernsey Museums and Art Galleries, St Peter Port, Guernsey, Dibonds, 27.01.17 - 12.03.17
Beverley Museum, Beverley, Dibonds,11.02.17 - 22.04.17
Southampton City Council, Civic Centre, Southampton, Light panel, 01.07.17 - 24.09.17
Wolverhampton Art Gallery, Wolverhampton, Light panels (selection), 22.07.17 - 01.10.17
Old Big School Gallery, Tonbridge School, Tonbridge, Dibonds, 23.09.17 - 05.11.17
Europe
Festival Montier en Der, Montier-en-Der, France, Light Panels, 17.11.16 - 20.11.16
Coam Lasede, Madrid, Spain, Dibonds, 10.11.16 - 08.01.17
Museum de Bourges, Bourges, France, Dibonds, 10.12.16 – 05.03.17
Westfalishes Pherdemuseum im Allwetterzoo, Munster, Germany, Dibonds, 25.11.16 - 01.05.17
Museum Mensch und Nature, Munich, Germany, Dibonds,15.12.16 - 28.05.17
Hadeland Glasswerk, Jevnaker, Norway, Dibonds, 06.05.17 - 20.08.17
Various venues, Italy, Prints, 01.01.17 - 31.12.17           
Poland Tour, 01.01.17 – 15.10.17
Naturalis Biodiversity Center, Leiden, Netherlands, Duratrans 17.06.17 – 17.09.17
Museum de Rouen, France, Dibonds, 01.07.17 - 18.09.17
Scheune Bollewick, Roebel, Germany, Dibonds, 15.07.17 - 03.09.17
Naturkundemuseum Reutlingen, Reutlingen, Germany, Dibonds, 16.11.17 - 28.01.18
USA/CANADA
Royal Ontario Museum, Toronto, Ontario, Canada, Light Panels, 12.11.16 - 19.03.17
Detroit Zoological Society, Detroit, USA, Light Panels, 18.11.16 - 07.05.17
Houston Museum of Natural Science, Houston, Texas USA, Light Panels, 27.01.17 - 04.06.17
AUSTRALIA/NEW ZEALAND
National Wool Museum, Geelong, Australia, Dibonds, 14.01.17 - 14.05.17
Australian National Maritime Museum, Sydney, Australia, Dibonds, 31.05.17 – 09.10.17
Auckland War Memorial Museum, Auckland, New Zealand, Light Panels, 06.07.17 - 04.12.17
ASIA
Macao Science Centre, Avendia Dr. Sun Yat-Sen, Macao, Light Panels, 21.11.16 - 21.02.17
Wild China, Gibbon House, Beijing Zoo, China, Custom Prints, 01.05.17 - 31.12.17